CATFIDDLE STREET
Catfiddle Street is a neighborhood development located in Charleston's historic district, currently in process. We hope that this project will inspire pride in place, and encourage others to build to last in order to create a more durable, permanent future.
There are 3 remaining build-to-suit sites for sale on Catfiddle Street. House sizes vary from 1300 to 1750 square feet. Email info@urbanergonomics.com for more information.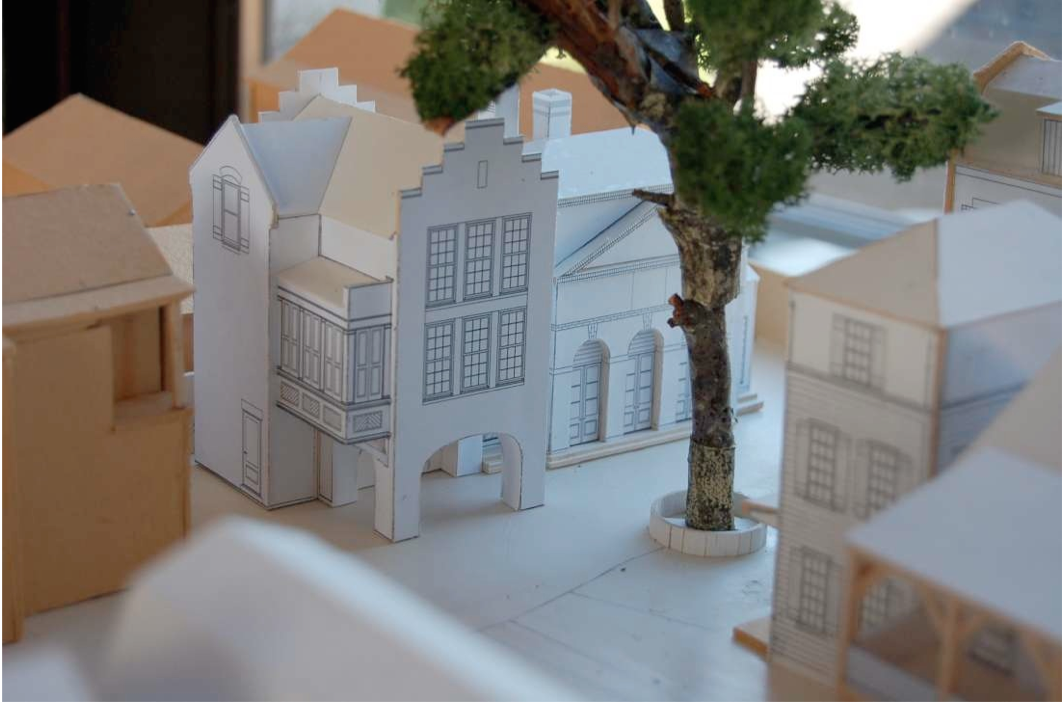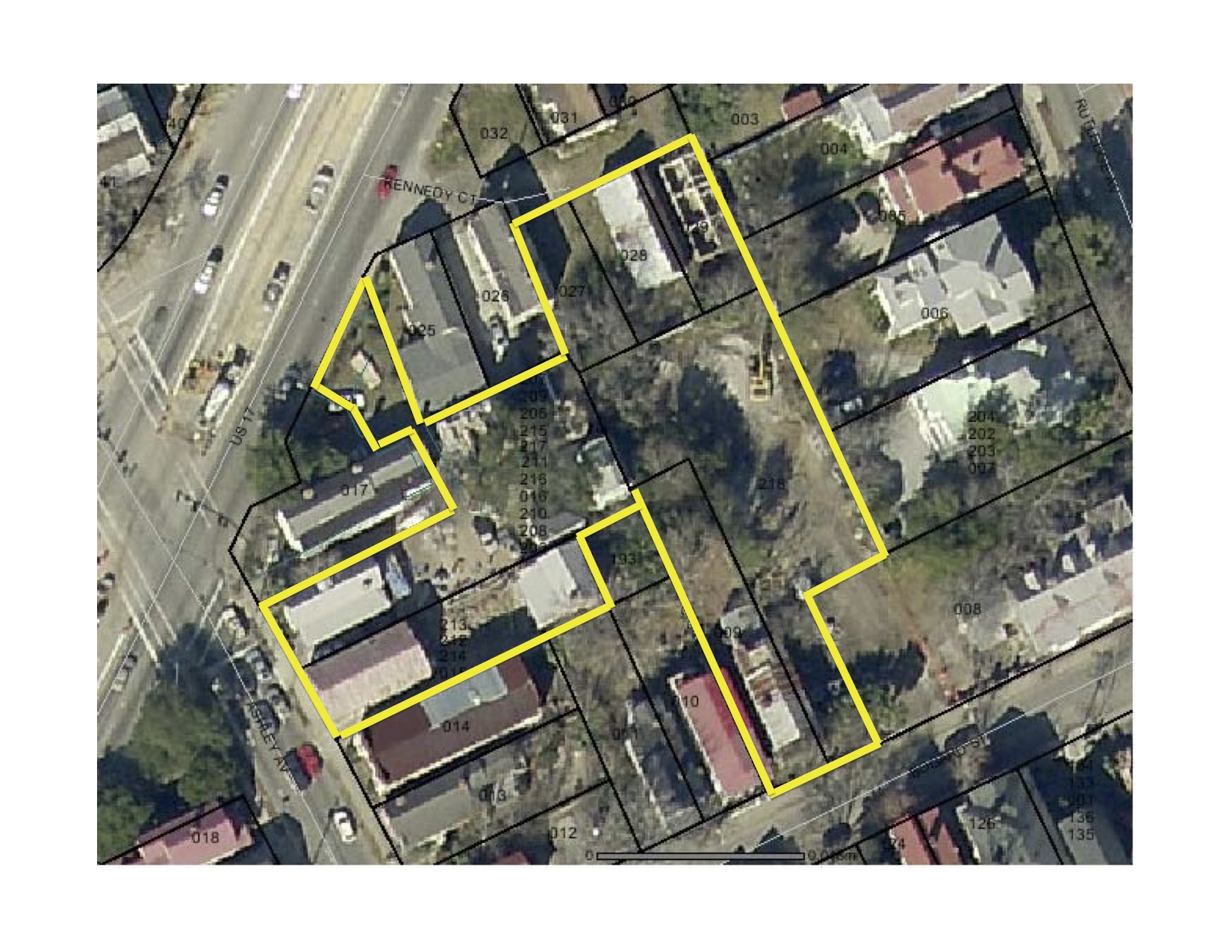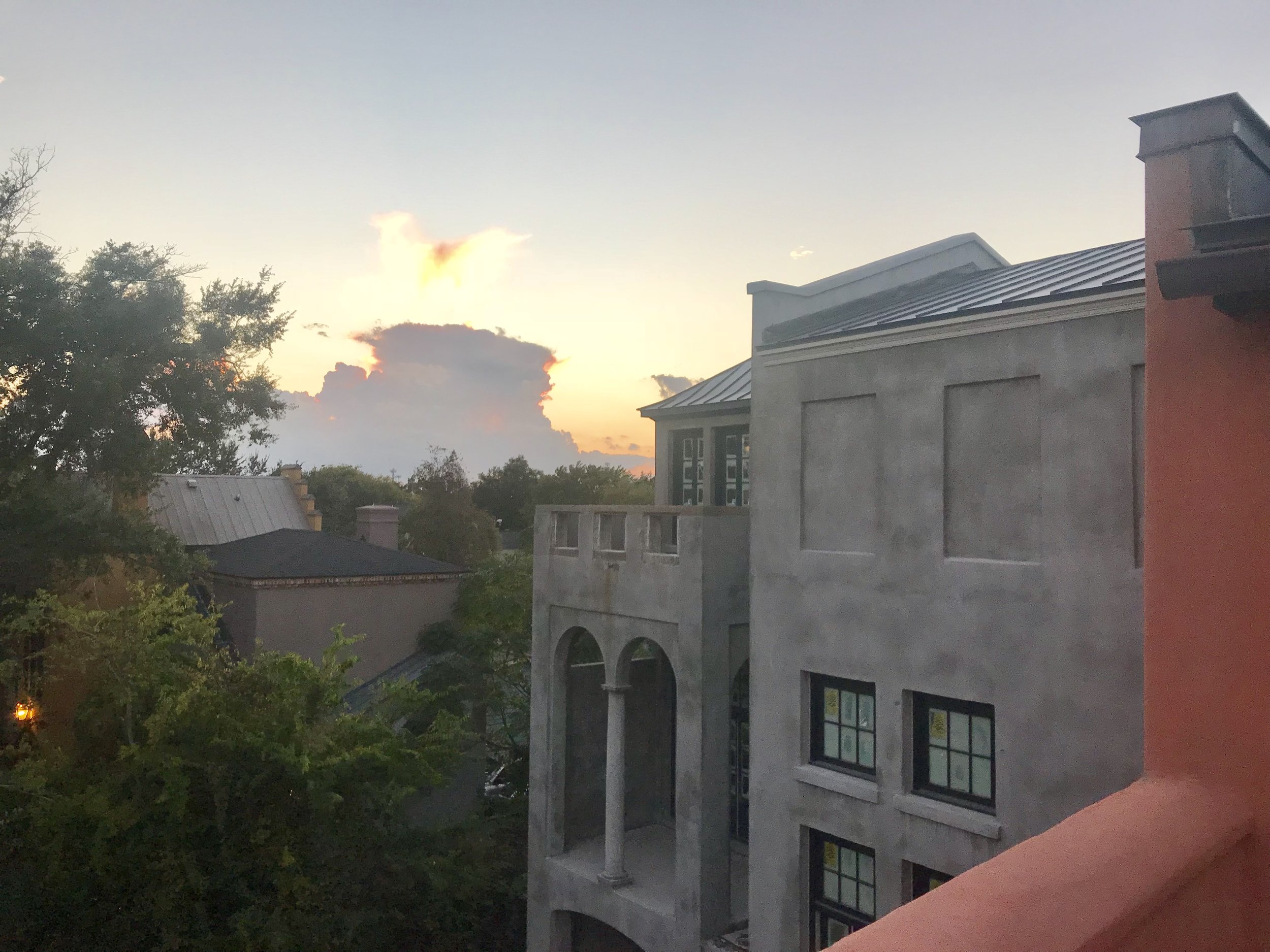 CATFIDDLE STREET MANIFESTO
Buildings and cities last a long time, so its worth taking trouble when we build them. With this in mind Catfiddle Street is intended as a haven for buildings that inspire longevity, caretakership, social interaction and good physical as well as psychological health. It is not an attempt to recreate past lifestyles, but rather a way for development to reject unsustainable industrial practices in favor of a more lasting and humane alternative. To make this easier there are rules for the materials, as well as an independent design review process to help reconnect with ideas that modern building practices tend to reject and to encourage the development of an enduring place.
The urban plan for Catfiddle Street is organic. As opposed to a typical urban row or lane which form a rigid passage, the street is intertwined with the architecture and private space is intertwined with public space in an unexpected, yet intentional way. Buildings are built right up to the street, allowing the houses themselves to take on slightly uneven angles as they accommodate the curved shape of the street. The open areas that physically knit together the houses are owned and maintained by the households, and the road itself is a place to stay, not just a place to pass through. The intention is to foster a deeper-rooted experience and the kind of neighborliness that inspires taking care of things and binds people and places together.
Situated in the old city of Charleston, South Carolina, the necessities of life are nearby. This is essential since no matter how efficient a building is— it is inefficient on a net basis if those daily necessities are accessible only by automobile. Houses are shaped to provide the most thermal comfort with the least amount of mechanical assistance. Heavy building materials have been selected for their longevity and ability to withstand both extreme climate and natural disasters, while taking advantage of thermal mass to reduce energy usage. Other materials are durable, recycled, recyclable, rapidly renewable, and as readily available as possible, in order to promote simple, easy maintenance.
In contrast to many contemporary constructions where time is the enemy, we expect that the houses will assume a painterly romance and a
natural earthy quality which should invite a patina that intensifies, actually improving over time. True durability means not only that buildings be easily maintainable and built from long-lasting materials, but that they be places which give us joy and are worthy of our care over the decades. The houses are vibrant so that they might engage and endear a wide spectrum of people, even those uninitiated with architecture.
Catfiddle Street is a full-size living model for these ideas. If architecture and development are only sick, and still can still be revived, then this type of place is meant as a cure for the sprawling "habitats" that cover so much of our earth. We hope that it will motivate people to edit their lives to take up better spaces, and also encourage others to take trouble in creating places which will pave the way for a healthier, more lasting future.